Driver Manual For New Jersey: Pass Driving Test Strategies: Dmv Practice Guide (Paperback)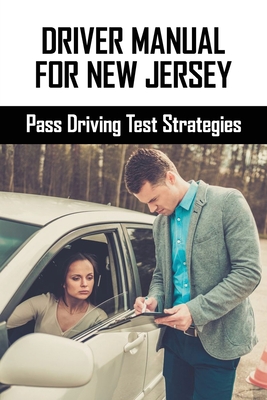 $8.99
Email or call for price.
Description
---
Driving can be exciting, fun, or adventurous depending on the way you see it, but as a beginner, if you must be allowed to drive on the road, you must obtain the right to do so, and this means you must pass your driving written exams. Passing your practical test is one step; besides, there are other things new drivers must know about driving in order to stay safe on the road. Prepare for your DMV permit test, can be a lot easier than you imagine. This book is meant to supply useful and important information you need to know as a new driver and safe driving strategies which will be easily understood by everyone. There are different sections in this guide of similar content you will be tested on your real DMV exam, which includes:
- Strategies to pass your test
- 20 facts new drivers supposed to know
- Questions on Drivers Road signs tests, Defensive driving test, Teen driver safety test, and General permit practice test.
As you prepare to get your driver's license, there's simply no better resource than your state driver's handbook. It contains information on traffic laws in your state, as well as helpful driving tips that you should practice when you get behind the wheel. Updated regularly, your driver's license book will be useful to you for the rest of your driving career. And, spoiler alert: even after you've been driving for a while, you're still going to have questions about road rules, no matter how comprehensive your driver's ed course was.