El poder de tu belleza (Paperback)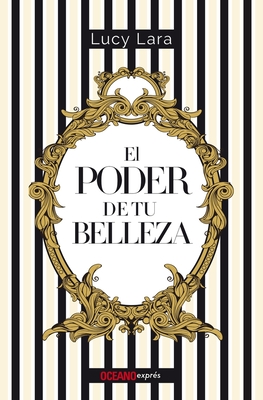 $8.95
Usually Ships in 1-5 Days
Description
---
Being pretty is not everything, the image we project to the world is made up of various aspects such as personality, intelligence, and self-esteem. In El poder de la belleza, Lucy Lara invites readers to embark on a quest of physical and psychological well-being to build upon interior beauty. This is a comprehensive guide that explains the importance of accepting ourselves to exploit our potential, because learning to be attractive plays a role in harmful behaviors such as obsessions of being perfect. 

Ser bonita no lo es todo, la imagen que proyectamos al mundo se constituye de varios aspectos como la personalidad, la inteligencia y la autoestima. En El poder de la belleza Lucy Lara invita a las lectoras a emprender una búsqueda del bienestar físico y psicológico para construir desde el interior la belleza exterior. Se trata de una guía muy completa donde se destaca la importancia de aceptarnos a nosotras mismas para poder explotar el potencial que poseemos, porque aprender a ser atractiva va de la mano de ese reconocimiento y, también, de renunciar a conductas que resultan perniciosas como la obsesión por ser perfecta, el estrés o la resistencia a envejecer.
About the Author
---
Lucy Lara studied communication at the University Iberoamericana as well as Fashion Design at the Fashion Institute of Design and Merchandising in California. She has been a columnist, editor, and director of various fashion magazines. She is currently the editor of Glamour in Mexico and Latin America and coauthor of El poder de la ropa, with Antonio González de Cosío.