Complete Guide to Blended Learning: Activating Agency, Differentiation, Community, and Inquiry for Students (Essential Guide to Strategies and Tools t (Paperback)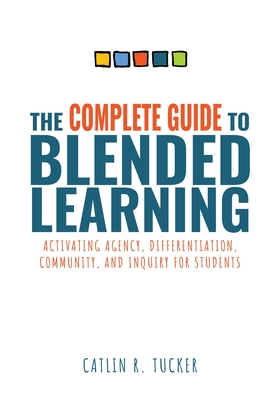 $40.95

Usually Ships in 1-5 Days
Description
---
Skillfully shifting between online and in-person learning has become expected of teachers. In this essential guide, you will learn how to harness technology to enhance student learning in both realms. Combining theory, reflection, and personal experience, author Catlin R. Tucker equips educators with a wide variety of strategies and tools to support student and educator success in blended environments and beyond.
K-12 teachers and administrators will:
Gain insight on why blended instruction provides paths for effective, student-centered teaching
Learn to navigate flexible learning landscapes
Understand different collaborative and community-oriented strategies for successful blended teaching
Utilize thoughtful reflection questions to examine your own school or district
Discover strong theoretical frameworks and models for online and offline instruction
Contents:
Introduction
Chapter 1: Blended Learning
Chapter 2: Building Your Blended Learning Technology Toolbox
Chapter 3: Teachers as Designers of Learning Experiences
Chapter 4: Teachers as Instructors and Content-Area Experts
Chapter 5: Teachers as Facilitators of and Partners in Learning
Chapter 6: Developing a Dynamic Learning Community
Chapter 7: The 5Es Instructional Model and Student-Centered Inquiry
Chapter 8: Taking Blended Learning to the Next Level
Conclusion
Appendix: Glossary
References and Resources
Index.