The Art of the Scarf: From Classic Knots and Chic Neckties, to Stylish Turbans, Makeshift Bags, and More (Hardcover)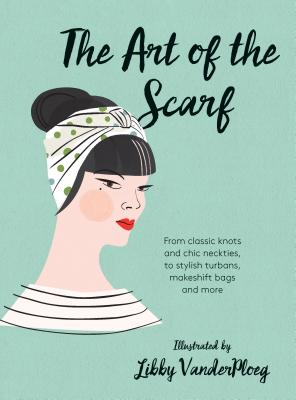 Description
---
Discover the transformative power of the scarf; a miracle accessory that has the ability to make a basic outfit look extraordinary

Anyone can wear a scarf, and nearly every woman will have one tucked away in her wardrobe. But knowing how to style up your scarf is another matter.

In The Art of the Scarf, you will learn how to adapt your scarf to your personal style. From bold bows to more subtle knots, there is something for every scarf shape, texture, and taste. Tutorials will feature clear, step-by-step black and white illustrations, and full-color image of the finished look. You will learn how to wear a scarf with a tailored jacket, with jeans, over a bathing suit or on a night out.

From belts to turbans, tops to bags, as well as all the classic knots and drapes, The Art of the Scarf is a must-have book for women who love to add that little something extra to every outfit.
About the Author
---
LIBBY VANDERPLOEG is a Brooklyn-based illustrator and designer. Her clients include Wall Street Journal, Boston Globe, Design*Sponge, Condé Nast Traveler, and Farrah, Straus & Giroux.