Gladiator: Fighting for Life, Glory and Freedom (Landscape History) (Hardcover)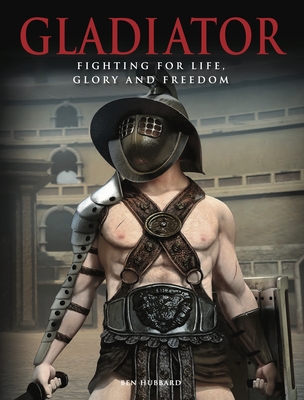 $29.95
Email or call for price.
Description
---
From the origins of the gladiatorial games in the third century BCE through their demise more than six centuries later, this colorful, accessible study explores the ancient world's famous warrior entertainers: the Roman gladiators. With their origins as blood rites staged at the funerals of rich aristocrats, gladiatorial combat is one of the defining images of ancient Rome. For more than 600 years, people flocked to arenas to watch these highly trained warriors participate in a blood-soaked spectacle that was part sport, part theater, and part cold-blooded murder. From Spartacus's slave revolt to the true story of Emperor Commodus (of Gladiator fame), from female fighters to the great battles involving hundreds of exotic animals, this engaging history looks at service in the Roman arenas. It explores the lives of the prisoners of war, criminals, slaves, and volunteers who became gladiators; their training; and the more than 20 types of gladiator they could become, fighting with different types of weapons. Covering everything from weaponry to celebrity, this expertly written book includes 200 color and black-and-white photographs, artworks, and maps. New format

About the Author
---
Ben Hubbard is a nonfiction author whose titles include Samurai Warrior: The Golden Age of Japan's Elite Warriors 1560-1615, The Viking Warrior, and The Plantagenets.