Mikki and Me and the Out-of-Tune Tree (Paperback)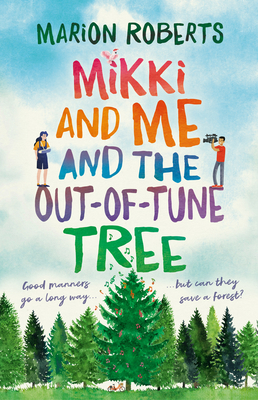 $9.99

Usually Ships in 1-5 Days
Description
---
After becoming attuned to the songs of the forest and setting up a successful social media nature channel, Alberta Bracken and Mikki Watanabe are determined to pull out all the stops to save their local grove of trees in this thoroughly enjoyable novel for young readers.

Eleven-year-old Alberta Bracken is having a terrible summer. After a bike-riding accident, caused by the local bully, her arm's in a cast so she can't do her most favorite activity: boogie boarding at the local beach. And her little sister Clementine is EXTREMELY ANNOYING.

To make matters worse, her mom (bestselling author of Tammy Bracken's Guide to Modern Manners) has sent her dad packing - after discovering his behavior has been far from...well-mannered.

So when budding filmmaker Mikki Watanabe suggests they start a YouTube channel about the secret life of trees - Alberta is ALL IN. And when they discover their trees are earmarked for removal by the local council it's suddenly a race against time to save them.

Funny, warm and a little offbeat, this highly entertaining novel hits all the right notes for middle-fiction readers.
About the Author
---
Marion Roberts always wanted to be a fashion designer, but she studied science, alternative medicine and psychotherapy instead. She worked as a naturopath and also a chef, as well as teaching people to cook. Marion started writing because she wanted a job she could do in her pajamas. Also, her friends kept saying her emails were too long, and she needed to find another place to put her stories. She was born in Melbourne, which has always been her hometown.
Praise For…
---
'Sweet and delightful with a pleasingly wacky edge. Lovely characters, especially the fierce little sister Clementine, great relatable content - how to use YouTube for good and not evil - and forest-bathing! I particularly like the natural science elements; trees communicating and making music - wonderful big-picture stuff.' - Jennifer Castles - -

The CBCA presents annual awards to Australian books of literary merit, for outstanding contribution to Australian children's literature. These awards are now the most influential and highly respected in Australia.