Digger Et Daisy Vont En Pique-Nique = Digger and Daisy Go on a Picnic (I Am a Reader: Digger and Daisy) (Hardcover)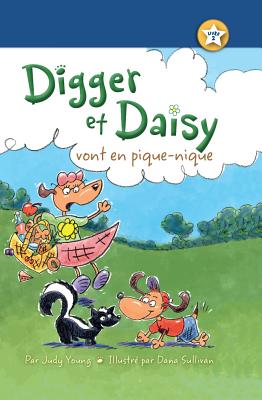 $12.95
Email or call for price.
Description
---
Meet Digger and Daisy They are brother and sister. These dogs like to explore their world and see new things. Sometimes they agree with each other. Sometimes they disagree. But no matter the situation, one thing always stays the same--their love for each other. In playful, simple stories written especially for the K-1 audience, author Judy Young explores the dynamics and nuances of the sibling relationship. In Digger and Daisy Go on a Picnic, Digger and Daisy walk to the park for a picnic. On the way there Digger's keen sense of smell helps him explore his surroundings. But will his nose lead him into trouble?