Farm Tractors: A Complete Illustrated History (Paperback)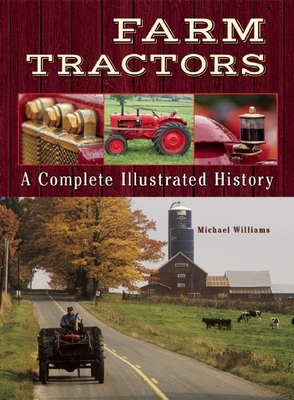 Email or call for price.
Special Order - Subject to Availability Please Call
Description
---
After the first tractors appeared on the scene in the late 1890s, it took another two decades and plenty of modifications for farmers to embrace this once-crude technology in favor of the steam engine, further advancing the power-farming revolution. Written by an international expert in agricultural machinery, Farm Tractors takes readers back to the nineteenth century to look at the precursors to modern tractors and travels through the years to follow the machine's evolution as tractors became indispensable equipment on farms across America. INSIDE FARM TRACTORS: -How steam-powered machinery gave way to tractors, and how tractors changed the way that farmers worked -Prominent early manufacturers and models, including Henry Ford's legendary Model F, International Harvester's Farmall, the Waterloo Boy, John Deere, and many more -The use of hydraulics, the advent of diesel engines, the availability of four-wheel drive, and other technical breakthroughs -The introduction of new fuel sources as alternatives to gasoline -Specialized tractors for orchard work, high-acreage operations, carrying loads, cultivating, and other scenarios -The tractor industry's major expansion following World War II -Modern-day tractors and an outlook on the future of farm machinery

About the Author
---
Michael Williams is an internationally recognized authority on the history of power farming. After gaining a degree in agriculture, he worked as a farm manager before starting a career as a technical writer. he is now a freelance journalist specializing in tractors and machinery and currently contributes to over 14 farming and amenity titles.