The Breaking of Our Healers: Becoming the Doctor I Never Planned to Be (Paperback)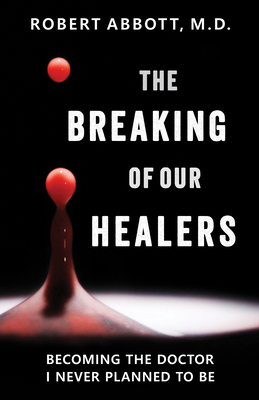 $26.95

Usually Ships in 1-5 Days
Description
---
Medical education is a daunting and strenuous endeavor. Less than six months into medical school, my health had deteriorated into an abyss until the unexpected happened.
God found His way in.
In The Breaking of Our Healers, I share the inexplicable story of how I resurrected my being, and discovered an approach to medicine that I never knew was possible. Together, we'll walk through my arduous years of medical school and residency, to unearth the deep fractures within our broken medical system that smother the possibility for compassion, love, and healing.
Within each page, I offer an intimate account of my life as a medical student and resident physician, struggling to reconcile my values with my demanding profession, find love, and discover the ways that we all can truly heal.
About the Author
---
Rob Abbott, M.D. is the integrative physician at Resilient Roots: Functional and Evolutionary Medicine and is a clinician researcher with the Ruscio Institute for Functional Medicine. He has authored peer-reviewed publications examining the efficacy of dietary and lifestyle therapies to treat chronic disease and is a preceptor for students who desire clinical experience in functional medicine. In his free time, Dr. Abbott enjoys trail running, poetry, and reflective practices. He currently resides in Charlottesville, Virginia.