E Is for Empire: A New York Al (Discover America State by State) (Hardcover)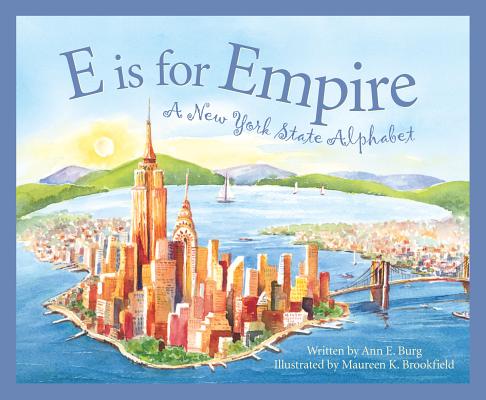 $17.95
Email or call for price.
Description
---
Illustrated by Maureen K. Brookfield
From B is for Brooklyn Bridge to K is for Kodak and onward to T is for Fort Ticonderoga, "E is for Empire" is an alphabet book that introduces children and adults to New York State's history, culture, and landscape in a unique two-tiered approach. A quick rhyme offers children facts about New York from A to Z. Alongside each rhyme, older readers gain a deeper understanding of the topic by reading the longer expository text.
"We travelled New York from A to Z
and there is still so much to do and see...
We could round each letter twice again
and still not reach the very end -
Mountains, monuments, museums galore,
There is still so much for us to explore,
So much for us to celebrate
In beautiful, bountiful New York State