Demystifying Esports: A Personal Guide to the History and Future of Competitive Gaming (Paperback)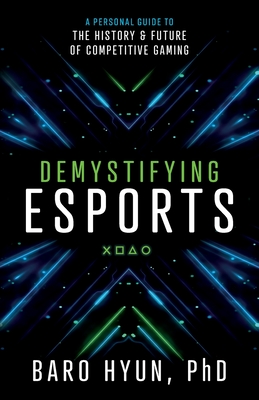 $16.99

Usually Ships in 1-5 Days
Description
---
While multimillion-dollar prizes are common in esports today, did you know that esports began humbly in a small Asian country without a significant gaming industry at the time? And would you believe that after two decades of embracing esports, Koreans enjoy playing competitive gaming not only privately, but also at official corporate social events?
If not, it's understandable. Anyone under forty-five grew up with video games as a natural part of their lives, but older generations have had minimal exposure to gaming. Without firsthand experience, it can be difficult to understand why the industry is booming and why your children and grandchildren love esports so much.
Demystifying Esports bridges the generation gap by exploring the history of competitive gaming, the growth of the industry, and its explosion as a global phenomenon. Dr. Baro Hyun relies on his extensive knowledge of esports' history in South Korea to shed light on the growth and risks of this booming field.