A Charlie Brown Christmas: Pop-Up Edition (Peanuts) (Hardcover)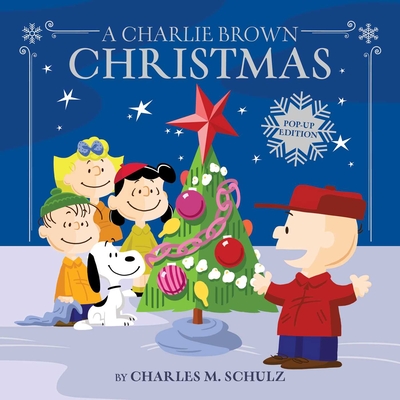 $29.99

Usually Ships in 1-5 Days
Description
---
Merry Christmas, Peanuts fans! This deluxe pop-up edition of the beloved classic, A Charlie Brown Christmas, will delight Peanuts fans new and old.

Christmastime is here. There's snow and ice-skating, and the sweet sound of carols fills the air. Everyone is happy…everyone except Charlie Brown. He can't seem to find the holiday spirit. Come along with Charlie Brown and his friends and discover the true meaning of Christmas in this beautiful, deluxe pop-up edition of the holiday classic.

© 2020 Peanuts Worldwide LLC
About the Author
---
Charles M. Schulz is a legend. He was the hand and heart behind fifty years of Peanuts, which featured one of the world's most beloved and recognizable casts of cartoon characters, until his death in 2000.

A Simon & Schuster author.

Vicki Scott, CalArts animation grad, is currently a character and prop designer for Nickelodeon. She was a storyboard artist for the upcoming Garfield movie and the Apple TV+ series The Snoopy Show. Vicki has also worked in licensing and publishing, drawing Looney Tunes, Tiny Toons, Garfield, and Peanuts characters as seen on products ranging from apparel to giftware to parade floats to mud flaps. While she worked for the Schulz family, she wrote several graphic novels and short stories for the recent run of Boom comic books, currently being reprinted by Simon & Schuster.