Water, Water Everywhere: Ready-to-Read Level 2 (Ready Jet Go!) (Paperback)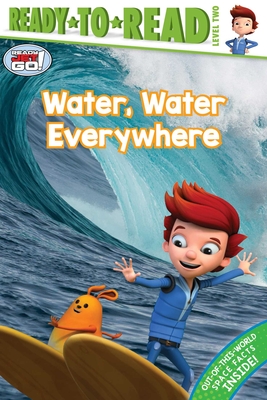 $4.99
Email or call for price.
Description
---
Join Jet Propulsion and his friends on a tour of the world's oceans in this Level 2 Ready-to-Read based on a popular episode of PBS's hit show Ready Jet Go!

Jet and his friends develop a new appreciation for Earth as a water planet while visiting the oceans and doing fun water and ice activities! They're even inspired to take an off-Earth trip to a different frozen environment—Jupiter's icy moon, Europa!

This Level 2 Ready-to-Read includes bonus back matter with lots of fun facts about water on Earth and in space.

© Copyright 2020 Jet Propulsion, LLC. Ready Jet Go! is a registered trademark of Jet Propulsion, LLC.
About the Author
---
Jordan D. Brown loves to write about science for kids, and is the author of Micro Mania, Crazy Concoctions, and Robo World. He's also the educational advisor for TV shows such as Dinosaur Train and My Little Pony. Jordan lives in Walker Valley, New York, with his wife Ellen, two children, and two dogs.