Frederik Sandwich and the Earthquake that Couldn't Possibly Be (Paperback)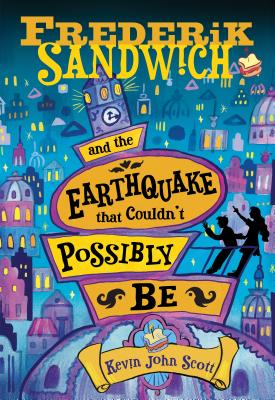 $12.99
Email or call for price.
Other Books in Series
This is book number 1 in the Frederik Sandwich series.
Description
---
An earthquake? No. It couldn't possibly be. There absolutely shouldn't, wouldn't, and couldn't be an earthquake on Frederik's Hill.
That's what Frederik Sandwich thinks when he's woken by shaking with no explanation on one otherwise ordinary night.
But something has caused it and he's determined to find out what. The problem is no one will talk about it. The entire town claims the earthquake didn't happen. Except, that is, for Pernille, an odd new companion, who has announced, annoyingly, that she won't leave his side until the mystery is solved.
And this mystery is so much more than they bargained for. It will lead the two outsiders through abandoned train tunnels, into hidden library rooms, and to shadowy Municipal Hall in the dead of night, as they strive to figure out what caused the rumblings under their town.
About the Author
---
Kevin John Scott grew up in England and has lived in other peculiar places. His book is about one of them. Today he lives near Seattle with his hilarious wife, their whirlwind son, some trees, and an occasional bobcat. Visit him at www.kevinjohnscott.com.