A Little Princess Finds Her Voice (Paperback)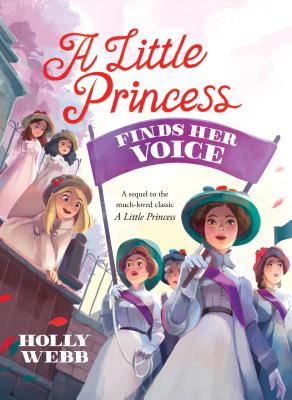 $7.99
Email or call for price.
Description
---
Return to the magic of Burnett's classic tale as a brand new character finds her voice and uncovers the truth.
Lottie dreams of leaving the strict care of Miss Minchin's boarding school, just like her friend Sara Crewe did years ago. But Lottie's mother is gone, and her father has found reasons not to visit her for the past two years. When he rejects an invitation to come visit for her eleventh birthday, Lottie's sure he's ashamed of her for some reason. To temper her heartbreak, Lottie plans a secret little rebellion that she knows he'll hate—she purchases a trinket from the Suffragettes with the birthday money he sent her.
But when Lottie learns more about the Suffragette's mission, she begins to see the world with new eyes. And as she follows the women's movement, Lottie discovers a secret about her missing mother that could change her world forever…
About the Author
---
Holly Webb has written more than one hundred books, inlcuding the critically acclaimed Rose series. She worked for five years as a children's fiction editor before deciding to become a writer. She lives in Reading with her husband and three small children. Visit holly-webb.com.