North to Benjamin (Paperback)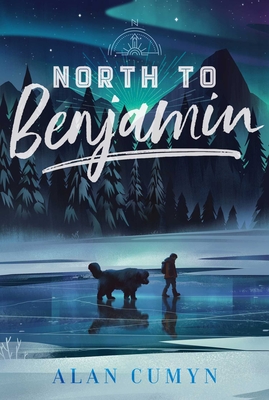 $7.99
Email or call for price.
Description
---
Hatchet meets Maybe a Fox in this "gripping, suspenseful" (Kirkus Reviews, starred review) novel about Edgar, a boy who has lost the ability to speak and can only bark, and his dog Benjamin as they travel through the freezing Yukon wilderness in order to stop Edgar's mother from making a huge mistake.

Eleven-year-old Edgar's mom is making him move. Again. This time, they're headed to a tiny town in the Yukon called Dawson, Alaska. For once, though, Edgar is excited. They'll be housesitting, and with the house comes a dog: Benjamin.

It's love at first sight when Edgar first spies the massive Newfoundland, and soon Edgar starts liking lots of other things about Dawson. But just as soon, he starts noticing things. The kinds of things his mom did before; the kinds of things that caused them to move so much. The kinds of things that will surely, absolutely cause them to move again. Unless he can warn the people who are about to be hurt.

Yet just when Edgar needs his voice most…it's gone. Suddenly, he can't communicate with anyone but Benjamin. So, with the dog by his side, Edgar embarks on a dangerous journey across the frozen Yukon River in search of answers—and a way to keep his mother from upturning their lives all over again. But the wilderness is not kind. Edgar and Benjamin find themselves in a situation right out of Edgar's favorite Jack London story. With cracking ice, freezing water, bone-chilling temperatures, and looming, lurking wolves, Edgar must find a way to survive before he can stop his mother from wrecking everything.
About the Author
---
Alan Cumyn is the author of several wide-ranging and often wildly different novels. A two-time winner of the Ottawa Book Award, he has also had work shortlisted for the Governor General's Award, the Giller Prize, and the Trillium Award. He teaches through the Vermont College of Fine Arts and is a past Chair of The Writers' Union of Canada. He lives in Ontario, Canada.