The Ruby Princess Runs Away (Jewel Kingdom #1) (Paperback)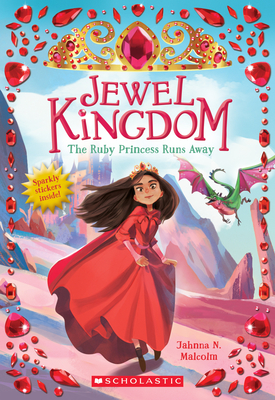 $6.99

Usually Ships in 1-5 Days
Other Books in Series
This is book number 1 in the Jewel Kingdom series.
Description
---
Four girls are about to become princesses! But can they keep their kingdom safe? Read to find out-- and collect the full sheet of sparkly holographic stickers in every book!In the Jewel Kingdom, four girls rule: Roxanne is the Ruby Princess, Sabrina is the Sapphire Princess, Emily is the Emerald Princess, and Demetra is the Diamond Princess.But soon-to-be Ruby Princess, Roxanne, is not so sure she's ready to be royalty. She decides to run away! But before she can get very far, she learns of a plot to take over the Jewel Kingdom. Another girl is pretending to be her. If Roxanne doesn't act fast, the Jewel Kingdom might be lost forever!A full sheet of sparkly holographic stickers in every book!
About the Author
---
Janee Trasler loves to make kids laugh. Whether she is writing books, drawing pictures, singing songs, or performing with her puppets, she is going for the giggle. Janee lives in Texas with her hubby, her doggies, and one very squeaky guinea pig.
Jahnna N. Malcolm stands for Jahnna 'and' Malcolm. Jahnna Beecham and Malcolm Hillgartner are married and write together. They have written over a hundred books for kids. Before Jahnna and Malcolm wrote books, they were actors. They met on the stage where Malcolm was playing a prince. And they were married on the stage where Jahnna was playing a princess. Now they have their own prince and princess: Dash and Skye, who are almost grown up. They live in Oregon with their golden retriever, Archie. If you want to learn more about them and hear songs from their musicals, including The Best Christmas Pageant Ever: The Musical, visit jahnnanmalcolm.com.