Emmet Gets Tough (The LEGO MOVIE 2: Storybook with Stickers) (LEGO: The LEGO Movie 2) (Paperback)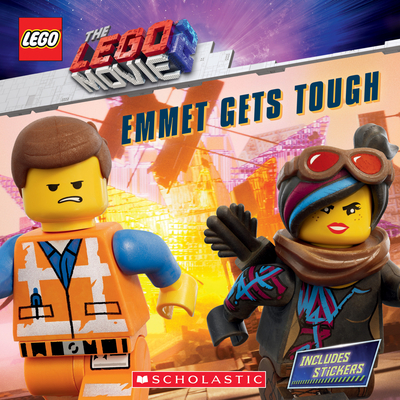 $4.99
Email or call for price.
Description
---
A storybook based on The LEGO(R) MOVIE 2(TM), as told by Emmet himself! Includes one page of stickers!A storybook with stickers based on The LEGO(R) MOVIE 2(TM)! Things have gotten different since the events of Taco Tuesday . . . DUPLO Aliens have destroyed Bricksburg, and now it is called Apocalypseburg. But everything is STILL awesome! There is a new bad guy in town, and Emmet is ready to kick some butt. It's time for this Master Builder to GET TOUGH! Based on the movie starring Chris Pratt, Elizabeth Banks, Will Arnett, Alison Brie, and more, this storybook is sure to delight fans of all ages.
About the Author
---
Meredith Rusu is the author of more than 50 children's books, specializing in titles based on television and movies such as LEGO Ninjago, Peppa Pig, and Star Wars. She is also the author of The DATA Set series under the name Ada Hopper. Meredith lives in New Jersey with her husband and two young sons who provide much of the inspiration for her writing. When she isn't working, Meredith enjoys karaoke, spending time with family, and going on the occasional adventure or two.