Public Transport: Its Planning, Management and Operation (Natural and Built Environment) (Paperback)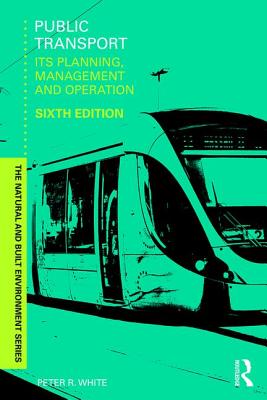 Description
---
Public Transport provides an accessible introductory text to the field of public transport systems, covering bus, coach, rail, metro, domestic air and taxi modes. The market structure is set out, together with data collection methods. The technology of bus and rail systems is introduced with particular reference to peak capacity and energy consumption. An analysis of cost structures and costing methods leads into a review of pricing concepts and their application. In addition to issues related to urban systems, specific chapters cover rural public transport and the long-distance sector. A concluding chapter examines long-run policy issues, such as likely population changes and scope for substitution of travel. The primary context taken is that of the British Isles, drawing extensively on data such as the National Travel Survey in England. However, the principles and findings are also broadly applicable to countries of similar per capita income and population density.
This sixth edition introduces a new chapter on data collection and survey methods for public transport systems in addition to a general update of the text to reflect the latest statistical evidence, research findings and policy changes. Public Transport is an essential textbook for both students in transport and those in related fields. This is an invaluable resource for transport planners in local authorities and consultancies.
About the Author
---
Peter White is Emeritus Professor of Public Transport Systems at the University of Westminster in London, UK. Within this field, his particular interests include rural transport, data collection methods, and the deregulation and privatisation of the bus and coach sectors, together with privatisation of railway systems.