Emily Windsnap and the Monster from the Deep (Paperback)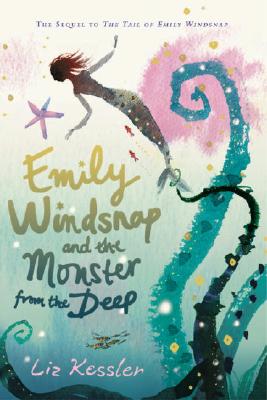 $5.99
Email or call for price.
Description
---
"High-action adventure, a plucky protagonist, and whimsical illustrations enliven this sea fantasy, which will be most thoroughly appreciated by series followers." — BOOKLIST

Picture an island set in a glittering blue sea, sparkling with white sand and palm trees, a secret place where humans and merfolk live together. To Emily Windsnap — half mermaid, half human — her new home is perfect. That is, until Emily ruins everything by waking a legendary sea monster known as the kraken from its hundred-year sleep. . . . An enchanting tale with a fabulous monster, engaging characters, and plenty of mermaid magic, this second fantasy about Emily Windsnap is filled with charm and warmth.
About the Author
---
LIZ KESSLER's first book, THE TAIL OF EMILY WINDSNAP, was published in ten countries. Of EMILY WINDSNAP AND THE MONSTER FROM THE DEEP, she says, "I always knew that Emily's story wasn't finished at the end of the first book. I really wanted to explore the idea of an island where humans and merfolk lived together in peace. I also knew that there was a detail I was missing. Then I happened to see an in-flight video about a theme park with a ride called the Kraken, and I instantly knew that this creature was the missing ingredient." Liz Kessler lives on a canal boat in the countryside just outside Manchester, England, where she is working on her third book, EMILY WINDSNAP AND THE CASTLE IN THE MIST.