Slob (Paperback)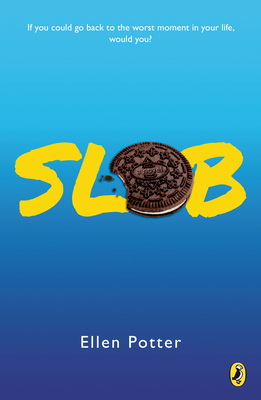 $8.99
Email or call for price.
Description
---
*"A sensitive, touching, and sometimes heartbreakingly funny picture of middle school life."--School Library Journal, starred review

Outrageously funny and smart, this story of an obese boy who takes on his bullies is as heartwarming as it is clever.

Twelve-year-old Owen Birnbaum is the fattest kid in school. But he also invents cool contraptions--like a TV that can show the past--because there is something that happened two years ago which he needs to see if he ever hopes to unravel a dreadful mystery.

But inventor or not, there is a lot Owen can't figure out. Like how his Oreos keep disappearing from his lunch. Or why his sister suddenly wants to be called by a boy's name. Or why a diabolical, scar-faced bully at school seems to be on a mission to destroy him. He's sure that if only he can get the TV to work, things will start to make sense. But it will take a revelation, not a cool invention, for Owen to see that the answer is not in the past, but the present. That no matter how large he is on the outside, he doesn't have to feel small on the inside.

With her trademark humor, Ellen Potter has created a larger-than-life character and story whose weight is immense when measured in heart.

Praise for Slob:

A Junior Library Guild Selection!

"Potter delicately and confidently delivers a pitch-perfect story of self-worth . . . . This is a book for everyone: smart, devious, overweight, underweight, shy, courageous and everyone in between." --The Children's Book Review
About the Author
---
Like my character, Olivia Kidney, I grew up in a high-rise apartment building in New York City's Upper West Side. In fact, the idea for
Olivia Kidney
came from a game I used to play when I was about eight or nine years old. I would watch people in the building's elevator (most of whom I knew nothing about) and make up crazy stories about their apartments. There was one woman, for instance, who was sort of chubby and always cheerful, so I imagined that she lived in an apartment made entirely of chocolate! I imagined that her walls were made of chocolate, so she could lick them, and her furniture was chocolate, and she had a chocolate refrigerator that only contained chocolate eggs and chocolate milk. And if she got hungry in the middle of the night, she could nibble on her bed.
I remember the exact moment when I knew, without a doubt, that I wanted to be a writer. I was eleven years old and I was in my school library, strolling through the aisles, trying to decide what to read next. Should it be A Wrinkle in Time? Or maybe Harriet the Spy. In a flash, I decided that the best books in the world were written for eleven-year-olds! Sadly, my twelfth birthday was just around the corner. So I reasoned that the only thing to do was to grow up and write books for eleven-year-olds. Which is pretty much what happened (after many years and piles of rejections letters).
I studied creative writing at Binghamton University. After graduating I worked many different jobs while I continued to write. I was a dog groomer, a construction worker, an art teacher, and a waitress. Having lots of different jobs is a terrific advantage for a writer. Because of them, I know all kinds of oddball things, which I've used in my books, like how to remove bubble gum from a dog's fur (peanut butter). In fact, it was while I was addressing envelopes during a boring stint as a receptionist that a name caught my eye: Olivia Kidney. What a great name, I thought! I jotted it down in my journal. Years later, while thumbing through my old journals, I spotted the name and decided it was perfect for the feisty twelve-year-old heroine of my first children's book.
These days, my husband and I live in upstate New York with our new baby boy and a motley assortment of badly behaved animals.
For more information visit www.ellenpotter.com.