Last Descendants (Last Descendants: An Assassin's Creed Novel Series #1) (Last Descendants: An Assassin's Creed Series #1) (Paperback)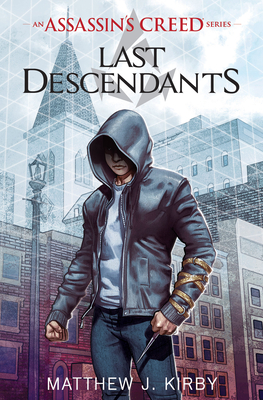 $9.99
Email or call for price.
Description
---
An all-new series based on the hit Ubisoft(R) video game franchise "Assassin's Creed." Part historical fiction, part tie-in, this novel creates an all-new narrative fans of the video games will love.Nothing in Owen's life has been right since his father died in prison, accused of a crime Owen is certain he didn't commit. Monroe, the IT guy at school, might finally bring Owen the means to clear his father's name by letting him use an Animus-a device that lets users explore genetic memories buried within their own DNA. During a simulation, Owen comes uncovers the existence of a powerful relic long considered a legend-the Trident of Eden. Now two secret organizations will stop at nothing to take possession of this artifact-the Brotherhood of Assassins and the Templar Order. It becomes clear the only way to save himself is to find the Trident first.Under the guidance of Monroe, Owen and a group of other teenagers go into a memory they all share within their DNA: the 1863 Draft Riots in New York City. Owen and his companions will find themselves tested on the violent streets of New York, and their experiences in the past will have far-reaching consequences in the present.
About the Author
---
Matthew J. Kirby is the critically acclaimed author of the middle-grade novels Icefall, which won the Edgar Award for Best Juvenile Mystery and the PEN Literary Award for Children's Literature; The Clockwork Three, which was named a Publishers Weekly Flying Start; The Lost Kingdom; Last Descendants, an Assassin's Creed novel; The Quantum League: Spell Robbers; and Cave of Wonders, the fifth book in the Infinity Ring series. He was born in Utah and grew up in Maryland, California, and Hawaii. Matthew is currently at work on his next novel.