Way of the Ninja (LEGO Ninjago: Reader) (Paperback)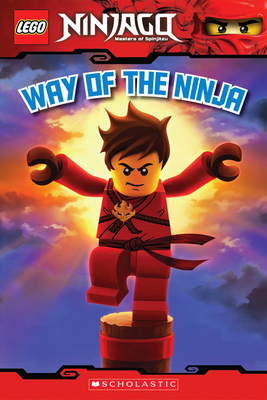 $3.99
Email or call for price.
Description
---
Masters of Spinjitzu: a new force to save the world!The legend of Spinjitzu begins. . . .The son of a blacksmith, Kai's only dream is to master his father's craft. Until the day an army of skeleton warriors raids his villages and kidnaps his sister, Nya.Kai's only hope of rescuing his sister lies with Sensei Wu, a mysterious old man with a mission. Sensei Wu promises to teach Kai Spinjitzu. Will it be enough to save Nya?
About the Author
---
Greg Farshtey is the author of over 40 novels and graphic novels, as well as the long-running BIONICLE(R) series and the animated BIONICLE: THE LEGEND REBORN film. He has worked as a journalist, copywriter, and designer and is currently employed as Editorial Director for the LEGO(R) Club. When he is not writing, Greg is usually playing with his baby daughter. He lives in Connecticut.