The Puppy Place #23: Moose (Paperback)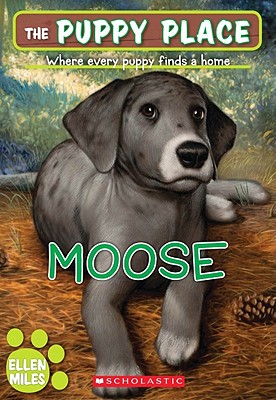 Description
---
Welcome to the Puppy Place--where every puppy finds a home!

Charles is determined to help Moose, a giant Great Dane puppy. The problem is that this huge pup is scared of everything-loud noises, other dogs, even his own shadow! Charles has a lot of work cut out for him. With the help of his Aunt Amanda, Charles figures out a way to slowly get the dog adjusted to scary noises and fast movements. Once Moose is trained, his original owners are happy to take him back.
About the Author
---
Ellen Miles loves dogs, which is why she has a great time writing Puppy Place books. And guess what? She loves cats, too! That's why she came up with a brand-new series called Kitty Corner. Ellen lives in Vermont and loves to be outdoors every day, walking, biking, skiing, or swimming, depending on the season. She also loves to read, cook, explore her beautiful state, play with dogs, and hang out with friends and family. Visit her web site at www.EllenMiles.net.