Pickett's Charge at Gettysburg: A Bloody Clash in the Civil War (XBooks: Total War) (Paperback)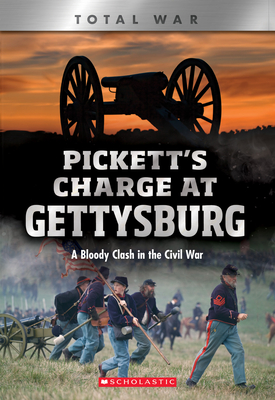 $6.95
Email or call for price.
Description
---
More than 150 years after the event, the grand attack against the Union position on Cemetery Ridge still emotionally resonates with Gettysburg enthusiasts like no other aspect of the battle.High-interest topics, real stories, engaging design and astonishing photos are the building blocks of the XBooks, a new series of books designed to engage and motivate reluctant and enthusiastic readers alike. With topics based in science, history, and social studies, these action-packed books will help students unlock the power and pleasure of reading... and always ask for more!On the afternoon of July 3, Confederate Gen. Robert E. Lee ordered more than 12,000 Southern infantrymen to undertake what would become the most legendary charge in American military history. This attack, popularly but inaccurately known as "Pickett's Charge," is often considered the turning point of the Civil War's seminal battle of Gettysburg
About the Author
---
Cancer-free for six years, Jennifer Johnson lives with her husband and two children in Overland Park, Kansas.