You Wouldn't Want to Live Without Money! (You Wouldn't Want to Live Without…) (Library Edition) (You Wouldn't Want to Live Without...) (Hardcover)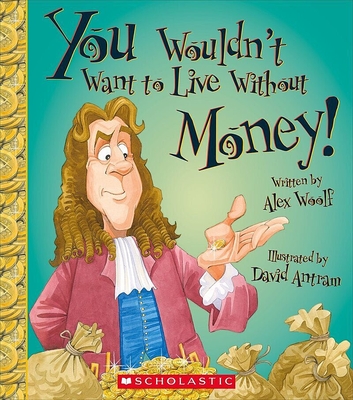 $29.00
Email or call for price.
Description
---
What if money never existed?None of us has as much money as we would like, but imagine if money didn't exist at all. How would we buy the things we need, or sell the things we don't need? Who would decide whether a basket of fruit is worth the same as a hunting spear? Many things have been used as money, from live animals through cowrie shells to plastic cards. Learn how moneylending grew into today's banking industry, and how credit allows us to spend money we don't even have.
About the Author
---
Antram was born in Brighton, England. He studied at Eastbourne College of Art and then worked in advertising for 15 years before becoming a full-time artist.