Facing a Warming World (A True Book: Understanding Climate Change) (A True Book (Relaunch)) (Paperback)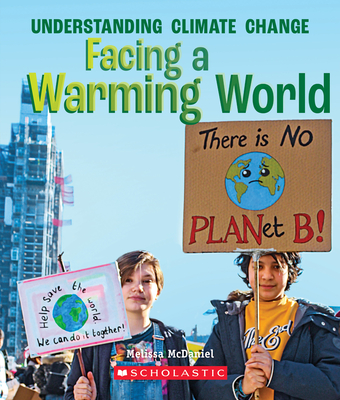 $7.95
Email or call for price.
Description
---
How did scientists come to understand that climate change is happening? And how is it affecting human societies today? This book explores the human response to climate change over the past century. Chapters address the health effects and emotional impact of climate change, as well as how people are working to solve the problem, from protests to political and technological change.Glaciers are melting. Summers are heating up. Sea levels are on the rise. Climate change is affecting every corner of our planet - and it's the subject of a lot of concern, activism, and debate. STEM meets current events in this new A True Book set that offers readers the chance to learn about the causes and effects of climate change, as well as how people around the world are reacting to it. Students will read about the history and scope of the problem, analyze the same kinds of evidence that scientists do, and come away with tools that will help them respond to this pressing global issue.This series covers Next Generation Science Standards core ideas including Weather and Climate, Human Impacts on Earth Systems, Conservation of Energy and Energy Transfer, and Biodiversity and Humans.
About the Author
---
McDaniel is a freelance writer and editor living in New York City.