The Founding Mothers of the United States (A True Book) (A True Book (Relaunch)) (Paperback)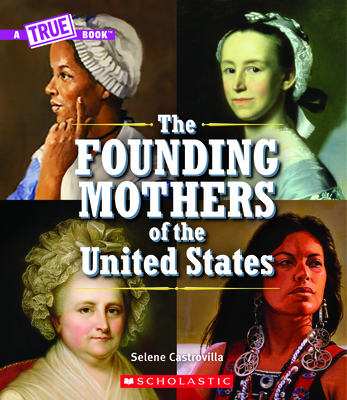 $7.99
Email or call for price.
Description
---
Many women helped shape a free and independent United States of America. They are known as the Founding Mothers.
These smart, brave women were ambassadors, fostering peace between Native Americans and Europeans. They risked their lives by writing, printing, and distributing information about the fight for independence. They supported their husbands during battle and even donned disguises to join the army. They were all key in shaping the America of today. This book tells their story.
Women are sometimes called the silent protagonists of history. But since before the founding of our nation until now, women have organized, marched, and inspired. They forced change and created opportunity.
With engaging text, fun facts, photography, infographics, and art, this new set of books examines how individual women of differing races and socioeconomic status took a stand, and how groups of women lived and fought throughout the history of this country. It looks at how they celebrated victories that included the right to vote, the right to serve their country, and the right to equal employment. The aim of this much-needed set of five books is to bring herstory to young readers!
About the Author
---
Selene Castrovilla is an acclaimed, award-winning author. Her five books on the American Revolution for young readers include Scholastic's The Founding Mothers. Selene has been a meticulous researcher of American history since 2003. Please visit selenecastrovilla.com.