Shadows of the Dark Crystal #1 (Jim Henson's The Dark Crystal #1) (Hardcover)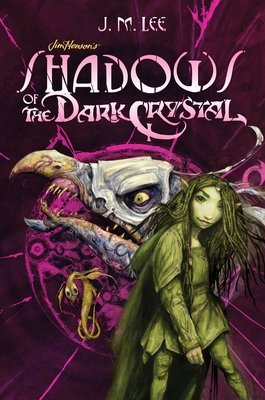 $17.99
Email or call for price.
Description
---
Praise for Shadows of the Dark Crystal:

"With deft nods to the original Dark Crystal movie and a passionate attention to detail, the author has fashioned an impressive prequel. Fans (who will instantly recognize certain elements) and newcomers alike will find themselves immersed in a new narrative, with new protagonists and dangers to face. Readers who crave otherworld fantasy such as Jaleigh Johnson's The Mark of the Dragonfly and Paul Durham's The Luck Uglies will enjoy discovering this new series."
—School Library Journal
 
"While young readers probably won't have seen the film, the books might lead them to it; even if they don't have that point of reference, Henson's world is richly imagined here, and it will be well worth the projected four books to explore the landscape, characters, and storylines."
—The Bulletin of the Center for Children's Books
 
"Characters and situations are compelling, and this first of a planned four-volume series aptly sets the stage and the conflict and tugs strongly on the heartstrings, setting readers up for more great adventures"
—Booklist
 
Before you watch the upcoming Netflix series, read the original novels from J. M. Lee (The Dark Crystal: Age of Resistance) that intertwine with the events of the series.

Jim Henson's The Dark Crystal: Shadows of the Dark Crystal is set years before the events of the classic film and follows the journey of a young Gelfling woman who leaves her secluded home to uncover the truth surrounding the disappearance of her brother who has been accused of treason by the sinister Skeksis Lords.
About the Author
---
J. M. (Joseph) Lee is J. M. Lee is a staff writer and creative consultant on The Dark Crystal: Age of Resistance, a 10-episode Netflix prequel series scheduled for 2019. He is a novelist, writing mentor, illustrator, and graphic designer with a background in linguistics and film. As a writer, he finds the most rewarding stories in fusion genre, from nostalgic historical fantasies to gritty sci-fi westerns. On the side, he enjoys dabbling in experimental short fiction and drinking a lot of coffee.