The Magnolia League (Hardcover)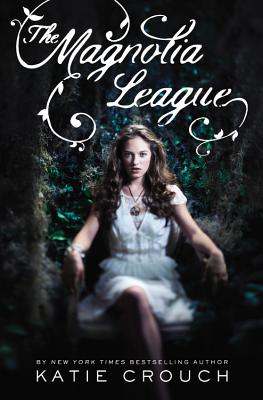 Description
---
When her free-spirited mother dies in a tragic accident, sixteen-year-old Alexandria Lee is forced to leave her West Coast home and move in with a wealthy grandmother she's never known in Savannah, Georgia. By birth, Alex is a rightful if unwilling member of the Magnolia League-Savannah's long-standing debutante society. But white gloves and silk gowns are a far cry from the vintage t-shirts and torn jeans shorts she's used to.
Alex is the first in decades to question the Magnolia League's intentions, yet even she becomes entangled in their seductive world. The members enjoy youth, beauty and power...but at what cost? As Alex discovers a pact between the Magnolias and the Buzzards, a legendary hoodoo family, she discovers secrets-some deadly-hidden beneath the glossy Southern veneer.
New York Times bestselling author Katie Crouch's poignant and humorous voice shines in this enchanting and mysterious story about girls growing up in a magical Southern city.
About the Author
---
Katie Crouch was raised in Charleston, South Carolina, where she attended Cotillion training but never was a debutante. She studied writing at Brown and Columbia Universities and now lives in San Francisco. Katie's second novel, Men and Dogs, was published by Little, Brown in April 2010.
Praise For…
---
"[T]he author evokes an atmospheric Southern setting while taking readers through Alex's discovery of, seduction by, and repulsion to the League's dark secrets to beauty, wealth, and power... dreadlocked Alex is a funny, likable, and stubborn outsider, and the cliffhanger ending should leave fans of romantic fantasy eager for more.
—
PW
"I was mesmerized as I watched Alex, a girl raised on a California commune, learning to navigate Savannah high society. This is a story infused with romance and dark magic, and I couldn't put it down. I'm a huge Katie Crouch fan, and this book will make you one, too."—
Joshilyn Jackson, New York Times bestselling author of Gods in Alabama and Backseat Saints
"Katie Crouch's
The Magnolia
League
is mysterious, magical, and alluring. Crouch's voice is both humorous and intense, lending itself well to the novel's darker undercurrents and its richly southern flavor."—
Faria Stolarz, bestselling author of the Blue is for Nightmares series and the Touch series