Prince of Ponies (Paperback)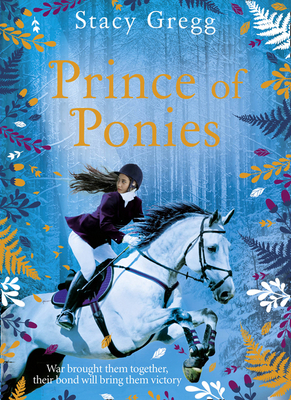 $7.99
Email or call for price.
Description
---
War destroyed their worlds, now two young girls and their remarkable horses are fighting once more - this time to win.
When twelve-year-old Mira stumbles across a white stallion in a forest in Berlin, she doesn't realise that this horse will take her on an incredible journey. Together, they're going to ascend the starry heights of Grand Prix show jumping, and sweep back in time to Poland in 1939 where another young girl is risking everything to save the horse that she loves...
Prince of Ponies is a story of courage and the will to win against all odds.
About the Author
---
Stacy Gregg is the author of successful pony adventure series Pony Club Secrets and Pony Club Rivals and standalone novels 'The Princess and the Foal' and 'the Island of Lost Horses' both winners of the Children's Choice Junior Fiction award at the New Zealand Book Awards for Children and Young Adults. Formerly the editor of fashion website Runwayreporter.com, Stacy writes exclusively for HarperCollins.